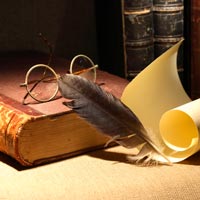 Article Categories
We offer a variety of articles and books that are by and about many who excel in their field, from philosophy to astrology and from psychology to geography.
Subcategories
Learn the ancient art of astrology and find out how it is being expanded and rediscovered in modern times.
This astrology book was written by Charles and Suzi Harvey. It offers a unique perspective on astrology, helping the reader to understand it from both an esoteric and practical point of view.
Originally published by the Urania Trust, this book is no longer in print. However, we are pleased to present it here on our website in 9 chapters.
From Plato's ancient wisdom to fresh modern ways of thinking, these articles will expand your mind and show you a new perspective.
Sacred geometry explores and explains energy patterns that create and unify all things in our universe.
Who do you think you are? Explore ways to know yourself through articles in this category.
Get to know the individual astrologers who have stood out for their exceptional and innovative approach to astrology.